Why Arbitrate?
arbitrator
- a person chosen to decide a dispute, a person with full power to judge and decide.


---
Why Mediate?
mediator
- a neutral and impartial facilitator with no decision making power who assists parties in negotiating a mutually acceptable settlement.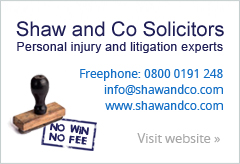 What will it cost?
There is no initial fee, simply provide us with details of the dispute and a quote will be sent within 2 working days.

Are the costs recoverable?
This would be a matter for agreement between the parties. The funding would normally be on a joint basis.

Is the decision binding?
This is a matter for agreement between parties.

How long will the process take?
This depends on the complexity and number of documents/witness evidence to be considered, but we will provide a time estimate.

Who will the arbitrators be?
At ADRS we have a panel of experienced mediators and arbitrators drawn from the legal profession.

Can we use ADR even if proceedings have been issued?
Yes, arbitration is positively encouraged under the new Civil Proceedings Rules.

Can ADR be used in all cases?
Potentially yes, but in a minority of cases we may feel that it is inappropriate and we would provide reasons after our initial evaluation.